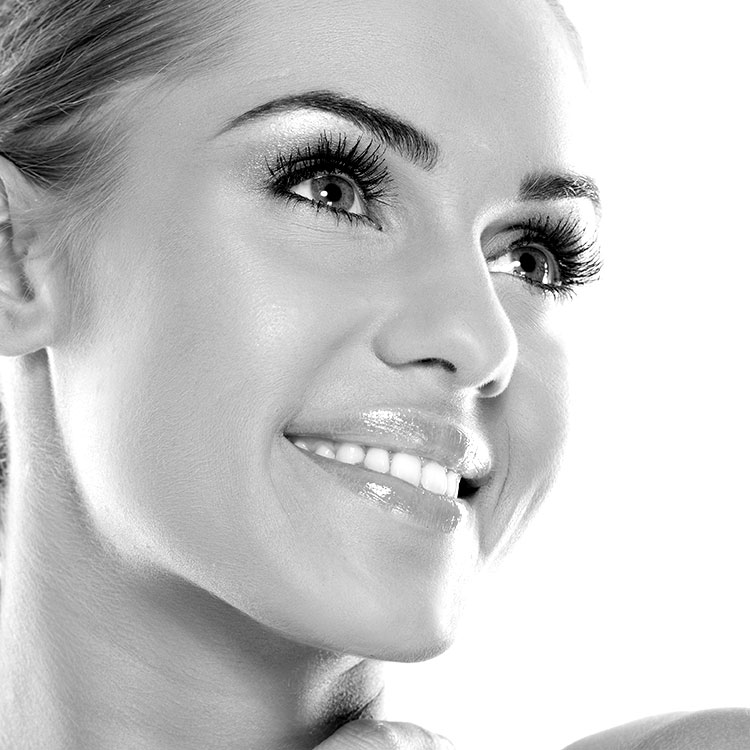 Chin augmentation
Chin contouring can take the form of augmentation (enhancement), reduction or reshaping.
3D analysis of the facial shape means that the width of the chin and the appearance on semi-profile can also be analysed together with the impact on the profile.
Chin augmentation refers to increased projection of the chin which can be either horizontal or vertical. There are several options for enhancing the chin projection:
Nonsurgical treatments using fillers
Enhancement in projection, width and height using implants
Enhancement in projection and adjustment in height using genioplasty which reshapes the the mandible at the chin point
Chin reduction can also be carried out through genioplasty but can involved only shaving down the surface of the bone. Ultrasonic instrumentation allows more precise work around the mandible and more detailed contouring for the chin.
In general, adjustments to the chin are evaluated in the context of the proportions of the lips, neck, forehead and nose. It can be done in isolation or together with other changes to the profile.
Gallery
More case studies and before and after photographs of facial sculpting procedures performed by Lucian Ion.
Facial Sculpting Gallery
Questions?
We are happy to answer any queries either by email, letter or telephone, so please do not hesitate to get in touch. All enquiries are always treated confidentially.